Over 10 Years of Reliable IT Services!

We have had Business Continuity Technologies (BCT) as our IT provider for over 10 years! They are a well-oiled machine, especially in terms of actionable accessibility. Their whole team, top to bottom is full of courteous, forward-thinking individuals who are fast acting every single time we reach out to them. BCT took on a large project that involved upgrading our entire infrastructure that streamlined our operations significantly.  Because of BCTs services, we are able to maintain a steady workflow, optimize usage of our machines, and utilize their VoIP phone system! If you are in need of IT professionals, I highly recommend BCT! Before you know it, they will feel like part of your staff/family!

Rev. Lucius S.A. Bowen III
Pastor
Victory Missionary Baptist Church
BCT Is Truly A Valuable And Essential Asset to The Functioning Of Logic's Daily Operations!

The single biggest benefit of using Business Continuity Technologies (BCT) for our IT services has been the ability to continue working without interruption. Our work can progress without needing to dedicate extra time and personnel to troubleshoot and fix IT issues. BCT separates themselves from their competition with exceptional customer service and their unlimited access to the necessary resources they provide to get our daily job done efficiently. If someone was on the fence about choosing an MSP, our company would say It is our absolute pleasure to recommend BCT! They are an outstanding IT firm who are responsive, timely, and professional. BCT is a truly valuable and essential asset to the functioning of Logic's daily operations!

Tami Clements
Logic LLC
Always Going Above and Beyond!

I want to let you know how grateful I am to have George.  He has managed to save my day!  All of you have always went the extra mile when I ask something of you, but he went "above and beyond" in helping me.  BCT has been there for me for over 20 years and their service to us is unmatched!

Kathy Hardesty
Eglet Adams
BCT Behind the Scenes Contributed to #1 Top Jury Verdict of 2010!

Eglet Adams has been supported by Business Continuity Technologies for over 20 years.  BCT was helping us behind the scenes when we received the #1 Top Jury Verdict of 2010 – a $505M judgment against a pharmaceutical company.  BCT has earned our trust by building a reliable network and a phone system.  They always provide us with fast support whenever we call their Helpdesk or request a project.  They have integrated Trial Works case management software, they manage our e-mail, phones and protect our critical data.  Their staff is friendly and knowledgeable and has earned our respect and gratitude.  We are fortunate to have BCT as a business partner and recommend them to other law firms and businesses.

Robert Adams
ESQ
Eglet Adams
True to Their Company Values!

We have been impressed by the professionalism, customer service and attention to detail that Business Continuity Technologies consistently demonstrates.
Bob Dolezal
White Pine County School District
Helpdesk is Very Responsive!

I just wanted to let everyone know how wonderful the support desk is.  Everyone is always so courteous, professional and always gets the problem rectified.  I am very happy with their level of support compared to other IT providers.

Laurie Fucci
Wardley Real Estate
Best I've Seen in 30 Years!

The Carriage House has been working with BCT since July 2003.  Their technical staff is top notch and their helpdesk is very knowledgeable and patient.  Many of their field technicians are some of the best I've encountered during my 30 years in the hospitality industry.  Knowing that someone is watching over us provides comfort and allows us to focus on our guests.  We do not worry about our data or our equipment.  They do the worrying for us and we can confidently recommend them as a solid and reliable IT support company and they are experts in their field.

Lenora Wilson
The Carriage House
I No Longer Lose Sleep Over My Data and Security

Technology and the way business is conducted is rapidly evolving.  As the owner of a construction company here in Las Vegas, we struggled to modernize our IT infrastructure and systems to remain competitive.  Security was also a concern, but we just were not in a position to bring on a full-time employee to address these issues.  Business Continuity Technologies and the awesome staff stepped right in and filled our knowledge gap.  They offered us scalable services that addressed our weaknesses and provided an affordable path forward.  BCT has been incredibly responsive and professional throughout our relationship.  Melvin and his team genuinely care about our needs and you can feel the passion BCT has for what they do.  This has not only saved us money, but given us confidence that our data and systems are safe and secure.  Bringing them on as a part of our company was the best business decision I've made.  Thank you Melvin and staff for everything you have done for our company.  Rating for BCT on a scale of 1-10 10 being the highest, I give them 100!

Don Byrd
Logic LLC
BCT is Always Available!

"BCT manages our entire City, and their team knows IT! They are responsive to our every need. BCT's overall IT solution for the City of Ely is second to none. The biggest benefit of having BCT as part of our team is their availability, work ethic, and on-site service. I highly recommend them for anybody looking for Managed Services IT."

Jennifer Lee
City of Ely
David is extremely knowledgeable about his field in Business Development. He is able to explain the need for IT services on a level that anyone can understand. My company has been working with BCT for 8 years and I never hesitate to recommend them. As David says- when you work with BCT, you have an in-house IT person (many of them) for a fraction of the cost.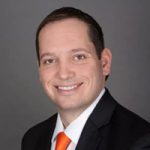 Marcus Berg
Moss Berg Injury Lawyers